Store: Walmart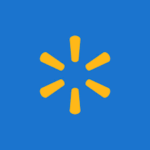 Walmart
Due to the global parts shortage, orders may take up to 7-14 days for delivery. Thank you for understanding.
A Terms & Conditions (T&C) agreement is also known as Terms of Service or Terms of Use. This article and outline will help you draft and write a basic yet complete Terms & Conditions agreement for your app or website.

Your Terms & Conditions agreement, also known as Terms of Use or Terms of Service, acts as a contract between you and your users so you can control liability, manage use of your website or service, protect your intellectual property, and enforce your rules of conduct. While having a Terms & Conditions agreement it's not legally required in any jurisdiction, it can make managing your website or app much easier.
Vendor Information
Vendor:
Walmart
We're a dynamic young company selling the best products in the Electronics business!
Rating:
4.50 rating from 2 reviews
Company:
WALMART INC
Address:
Clay Str. 51 , Boston, E1 6AN
Phone:
+123 (456) 789
Contact
Get in touch with this vendor by filling out the form below.
Your name:
Your email address:
Your message: